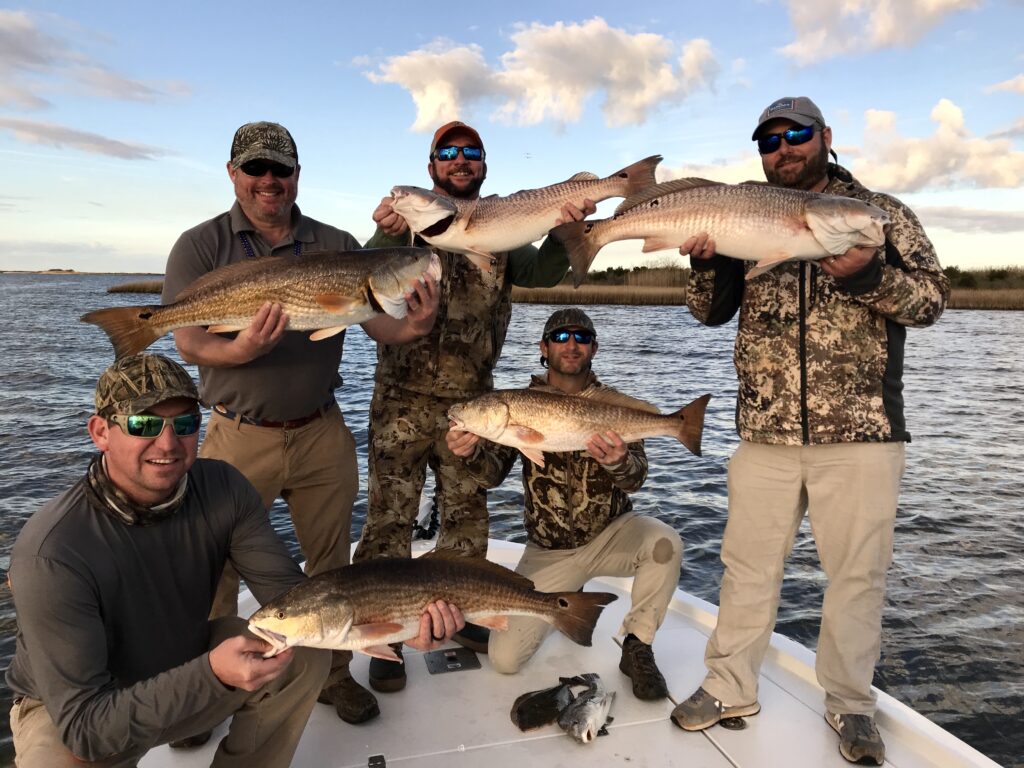 Experience the thrill of light tackle saltwater fishing, the excitement of duck and goose hunting or just relax at the lodge and watch the game. Calcasieu Charter Service has the getaway for you. Unwind and relax with family, friends or customers. We supply the great outdoors, a memorable hunting and fishing experience and a beautiful lodge, along with plenty of Southern Hospitality. We are located in Southwest Louisiana, just minutes south of Lake Charles. Grab your gear and head over to Calcasieu Charter Service. This will be your best experience yet!
I have been using Calcasieu Charter Service for nearly 20 years both personally and professionally and can attest to it being the finest fishing/hunting service I have experienced. The guides are knowledgeable and attentive to ensure a pleasurable experience for any skill level hunter or fisherman . The lodging is immaculately clean and the food is as fine as any restaurant in South Louisiana. I highly recommend Calcasieu Charter Service, whether entertaining customers or just out for a friend and family fun trip. You can't go wrong. Erik and Tina Rue are wonderful hosts and you are guaranteed to enjoy the experience.
What a Great Place to entertain clients! I have been using Calcasieu Charter Service for about 6-7 years now and the accommodations have always been great and the meals are outstanding.  I have entertained up to 12 guests on different trips and we have always been comfortable. With both upstairs and down stairs big screen TV's, they have everything to keep your clients entertained. The service you get from the staff in the lodge and the guides on the boat is professional, courteous, and helpful. I would highly recommend you give Calcasieu Charter Service a call for your next trip to the Lake Charles area. You won't regret it.